Rookies Classes
Introduction to softball/baseball through fun and engaging activities for girls and boys.  Players build coordination, socialization skills and baseball FUNdamentals in a nurturing environment that's sure to inspire the love of the game!
We run classes year-round, 5 seasons each year.  Classes are coed unless otherwise stated on the schedule.  Must join for the remainder of the season when joining after the season start date---we prorate for the remainder of the season.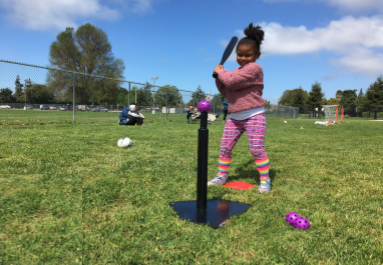 Spring
Starting February 16
For Girls & Boys
Customize your class day, time, field or private group:
Have at least 4 friends that want to open a class at a specific day and time?  Do you have well maintained grass space measuring at least 60 ft 50 ft where you'd like to open classes for your organization?