Online Soccer Camps
Best way to increase ball mastery skills!  Our week-long, 40 minutes per day, Online Winter Break and Summer Soccer Camps focus on ball mastery skills and soccer fitness.  Players only need a minimum of 10 ft by 10 ft unobstructed space for the camp.  Space can be indoors or outdoors, and on grass, concrete, tile or carpet.
Players learn at their own pace.  We'll break down the ball mastery skills, and they'll get a chance to practice to improve their technique and increase their intensity.  All levels are welcome.  Players with more experience will perform more reps to build quick feet and their endurance (and learn advanced add-ons), while players learning certain skills will be able to move at their own pace.
These are great workouts designed for players that want to learn and build their confidence.  Players are motivated and given the tools to become more independent in improving their skills---so they are able to practice on their own outside of classes, camps and team practices.
REQUIREMENT:
A parent or guardian must be present to observe the lesson to ensure the safety of the player.
EQUIPMENT NEEDED:
soccer ball
comfortable athletic shoes or cleats, suitable for the surface your child will use
water bottle
5 cones (can use 5 water bottles, or shoes, or any safe item that your player can dribble around)
12 ft by 12 ft of unobstructed space
device to link into Zoom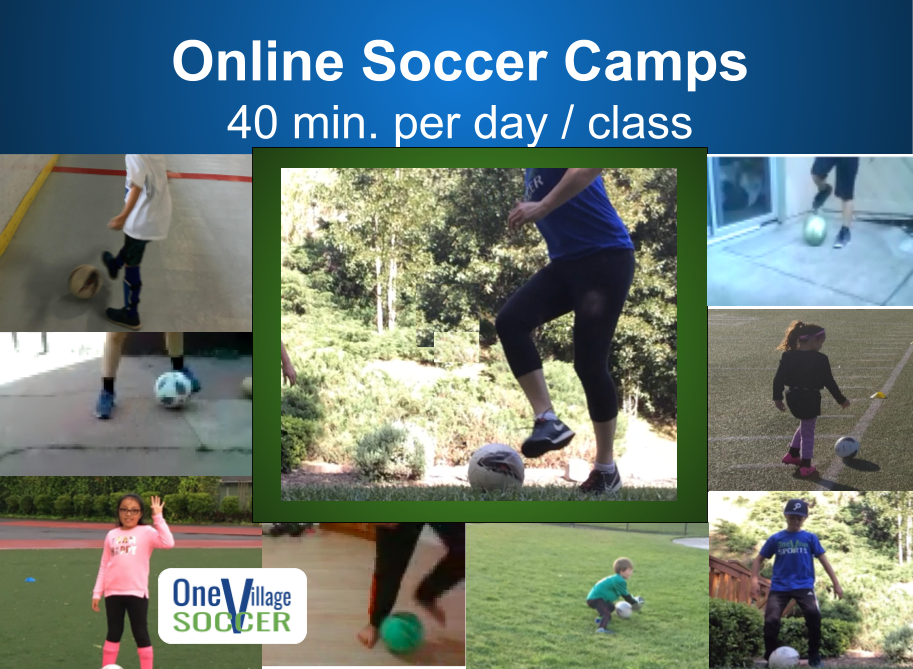 Winter Break Online Soccer Camps