Online Soccer Classes
Choose online classes for you child for soccer ball mastery and technical skills with soccer fitness classes.   Or choose Speed, Agility and Quickness classes with soccer focus.  And, we also run a great goalkeeping class that focuses on the fundamentals and goalkeeper specific fitness.  Players get a chance to socialize with their classmates, improve skills and fitness in these live online 40 minutes classes through Zoom.
REQUIREMENT:
A parent or guardian must be present to observe the lesson to ensure the safety of the player.
EQUIPMENT NEEDED:
soccer ball
comfortable athletic shoes or cleats, suitable for the surface your child will use
water bottle
5 cones (can use 5 water bottles, or shoes, or any safe item that your player can dribble around)
12 ft by 12 ft of unobstructed space
device to link into Zoom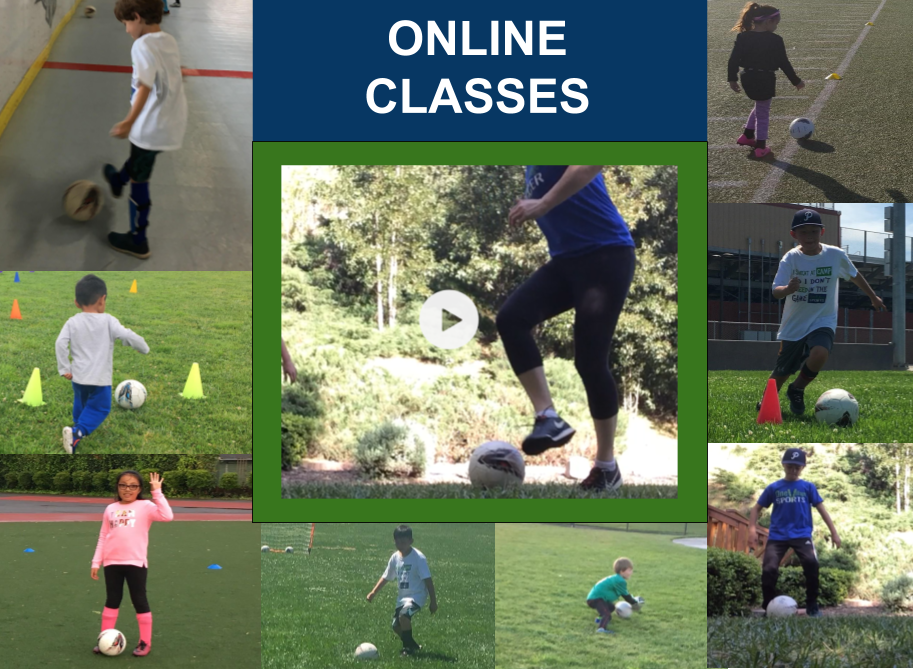 January Season - Starts Jan 5th
December Season Classes & Winter Break Morning Camps