Learn to Inline Skate (Rollerblade)
Kids ages 4-9 learn to inline skate forward, backward, change direction, cross over and stop. Skaters will play fun activities designed to build confidence, skills and coordination in a safe environment.
We run classes year-round, 5 seasons each year.  Must join for the remainder of the season when joining after the season start date---we prorate for the remainder of the season.
Register Anytime for private lessons and group bubble pods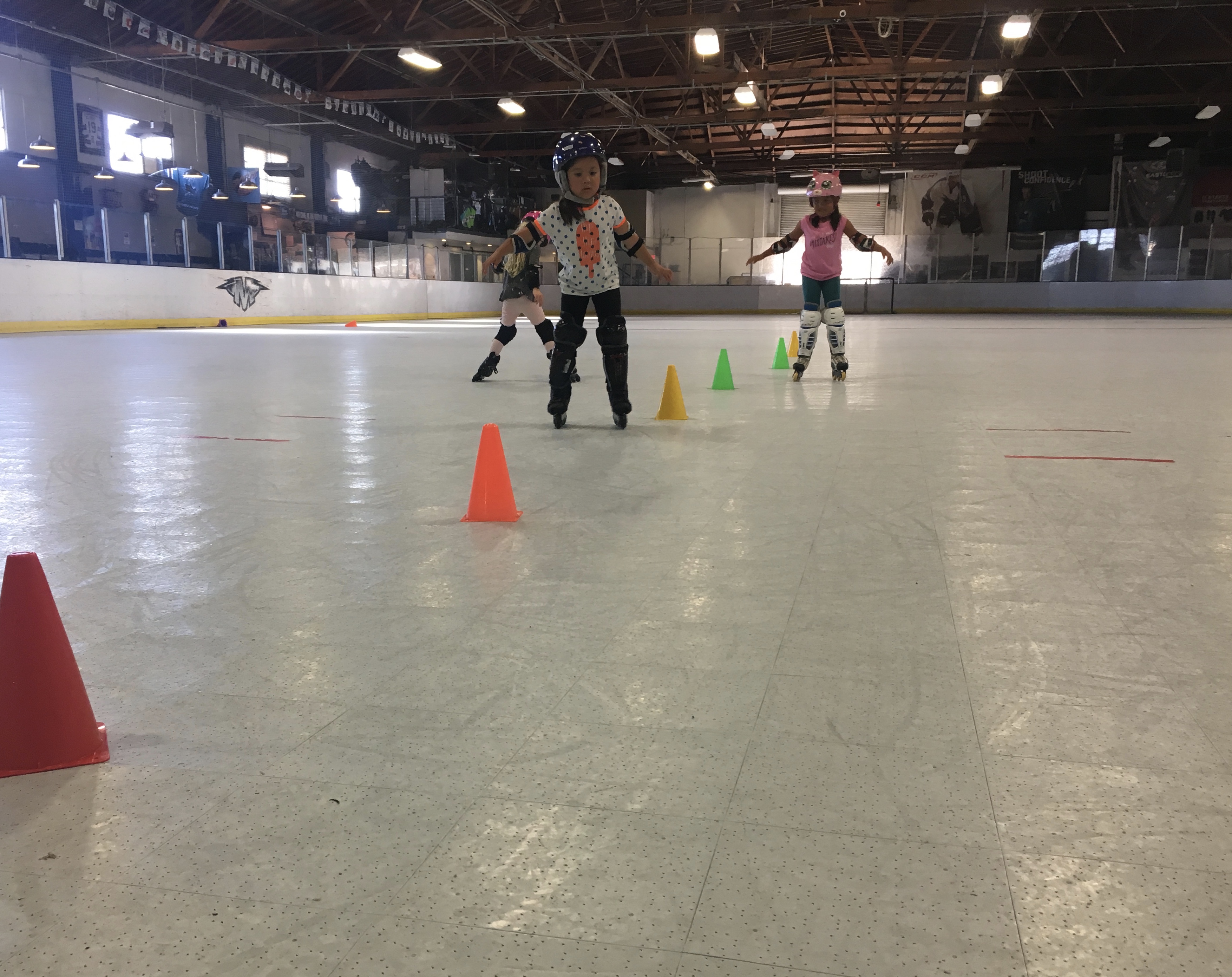 Private Lessons - 1-3 players
Free Gear
We have loaner gear available for players at the rink---at no charge.
Gear Needed
Skaters use inline skates (rollerblades or inline hockey skates), knee pads, elbow pads, helmet (bike, skate, ski, or hockey helmet). Players are welcome to bring their own gear as well.  You may also bring or purchase wrist guards and/or inline hockey padded shorts.
Purchase Gear
Items can also be purchased at the rink,  as the best Hockey Store in the Bay Area, Hockey X Superstore, is connected to the Dry Ice Inline Hockey Rink.
Check out Hockey Xsuperstore